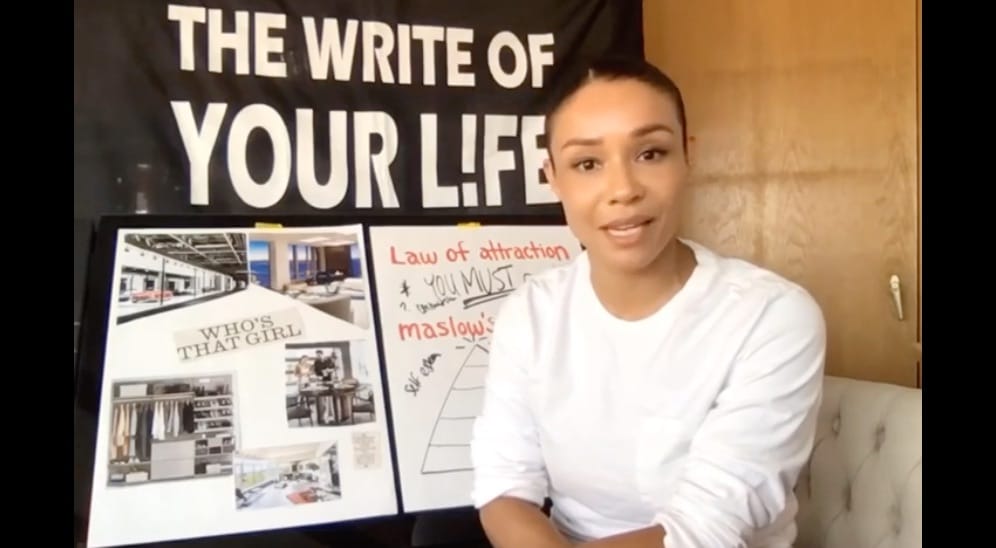 10 Sep

Helping the Incarcerated Hurt by the Pandemic: The Importance of Bringing Art in Prisons

Long before a global pandemic, prison overcrowding has been a dominant problem plaguing the prison system. It negatively affects the inmates' health and well-being, while contributing to an overall dysfunction of the institution itself. Now, during the pandemic, the impact of COVID-19 has compounded that problem.
COVID's Impact on People in Prison
The impact on an already vulnerable population
Individuals incarcerated are at greater risk of becoming infected with COVID-19 due to this overcrowding and the impossibility of properly social distancing.
Those experiencing incarceration are infected at 5 times the national rate. And the death rate is also much higher at about 39 deaths per 100,000 vs 29 deaths per 100,000.
The Marshall Project, in partnership with the Associated Press, reports that since early September at least 121,217 people in prison have tested positive for the novel coronavirus. While other sources cite a staggering 160,000 cases since March.
Nationally, 23 prison systems are running with double their occupancy. And globally, prisons in more than 124 countries have far exceeded their capacity.
Older Inmates
Now compound an already vulnerable population with an even more vulnerable one. Due to many years of harsh sentencing and criminal justice policies, a significant amount of older adults make up much more of the population than young adults.
Between 2000-2016, the percentage of those 55 and older more than tripled. With older individuals being much more at risk to the most serious and dangerous effects of COVID-19, the limited access to adequate healthcare, along with the dangers that overcrowding brings, puts these inmates in the eye of the storm.
Proper food and exercise is critical for any human being to stay healthy. Lack of proper healthcare and healthy foods for both older and younger populations, contribute to the risk of those incarcerated becoming weaker, and possibly more susceptible to the worst effects of coronavirus.
Reducing Correctional Staff
Due to the pandemic, many correctional staff were cut across the country. The lack of proper security means more violence, abuse, and far less accountability. In June, a 67 year old man was the 15th person murdered in an Alabama prison in one year.
Suspended Family Visitation
All of this doesn't even account for the increased mental health strain on inmates due to all of these compounding problems. Having supportive family members during this time is critical, and of course, to stop the spread of COVID-19, prisons and jails have suspended familial visitation for the foreseeable future.
So what does this mean for the future health and well-being of those incarcerated? What can be done?
Stopping the Spread in Prisons
Early release of those most at risk
Possible solutions to stop the spread of coronavirus throughout prison populations have been releasing inmates who are nearing the end of their sentence. While other advocates have called for the release for nonviolent offenders.
Governor Newsom of California, ordered the release of up to 8,000 nonviolent offenders. While Governor, Phil Murphy of New Jersey signed legislation that would release nearly 3,000 inmates, which also includes ending mandatory minimum sentences. 
If met with proper funding for housing and job training programs to reduce recidivism, early release can be a great solution. 
But not everyone gets to leave. So how can we best support and serve these inmates while they're in prison?
Adapting to Bring Art in Prisons
Using art in prison to build resilience
Creating art, whatever type of art, helps a person express themselves. For many inmates, drawing or writing their feelings down helps them learn healthy forms of self-expression. 
During this uncertain time, with an increased physical health risk and no family visits,  this couldn't be more important for our prison populations.
Women Wonder Writers' program, The Write of Your L!fe Beyond Bars is a cultural art and mentoring program that helps those incarcerated write books, poems, and create paintings, to transform their idle time into opportunities to dig deeper and practice healthy forms of self-expression.
With cultural arts and group mentoring programs, inmates can explore childhood traumas in a supportive environment. As they create art with their own hands, they reestablish their worth and regain a sense of purpose.  Before an inmate can even discuss a parole date with a parole board, there is a ton of inner-work to do, but it starts with learning how to express themselves in a new way. It starts with art. 
And when they get better at self-expression, they begin to describe why they did what they did, understanding their triggers. They can work through those triggers and now finally express themselves in a way where they no longer have to repeat the same choice. 
But during COVID, just like everything else, many art in prison programs have stopped. 
The Write of Your L!fe creates video content for prison sites
For the last several months, Women Wonder Writers has been busy adapting The Write of Your L!fe Beyond Bars, to reach those incarcerated during the pandemic. 
The Write of Your L!fe Beyond Bars serves students in California City Correctional Facility, California State Prison: Centinela, Central California Women's Facility, and Chuckawalla Valley State Prison.
These students are at higher risk for transmission of COVID-19, making trauma-informed correctional care quite possibly more critical now than pre-pandemic.
There are nearly 40,000 inmates in California prisons serving life sentences.  The Arts in Corrections program, which was established by the California State Legislature and modeled after the Prison Arts Program launched at Vacaville's California Medical Facility by the William James Association, initially was designed to improve the quality of the prison experience for both inmates and staff, as well as encourage better institution-community relations. 
In partnership with CDCR, California Arts Council, and Arts in Corrections, Women Wonder Writers continues to bring art in prisons as they create almost two dozen alternative programming videos for DRP-TV – video programming that appears in various prisons across Southern California. 
For Women Wonder Writers Executive Director, Debra Mares, it was simple..
The team at Women Wonder Writers spent the summer adapting the Beyond Bars curriculum and turning lessons into video content for CDCR's DRP-TV, alternative video programming meant to educate and inspire inmates across Southern California.
Women Wonder Writers, Program Coordinator, Stephanie P., and the team's trauma-informed instructors adapted their visual, literary, and performing arts lessons for the screen.
Over the last few months, the team put together 23 videos for prison programming. 
Here is a snippet of one of Stephanie's favorite clips about manifesting in the present moment—that regardless of where you are or if you're serving a life sentence, you can always accomplish your goals and grow.
A major component of the Beyond Bars program is that it recognizes each student as an artist and respects them as a creator. 
At the culmination of every The Write of Your L!fe workshop, the students receive an anthology, a publication that includes their poems, paintings, and self-portraits that celebrate them, their hard work, and their artwork. But due to COVID, this world turned upside down, and programming at California City was halted.
Publishing Assistant and Graphics Artist, Misha P., curated the anthology as quickly as possible to make sure the students at California City Correctional Facility didn't have to wait too long to reap the fruits of their labor.
Below are some of her favorite artworks and writings from the last publication: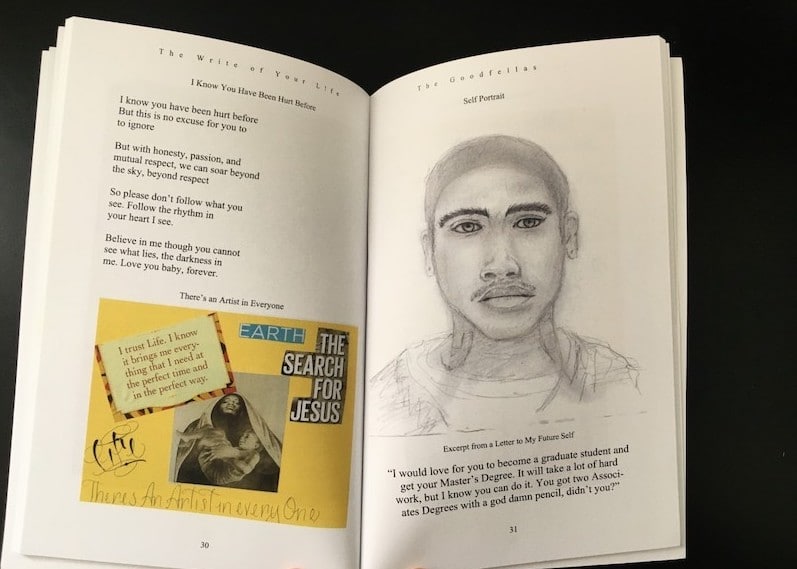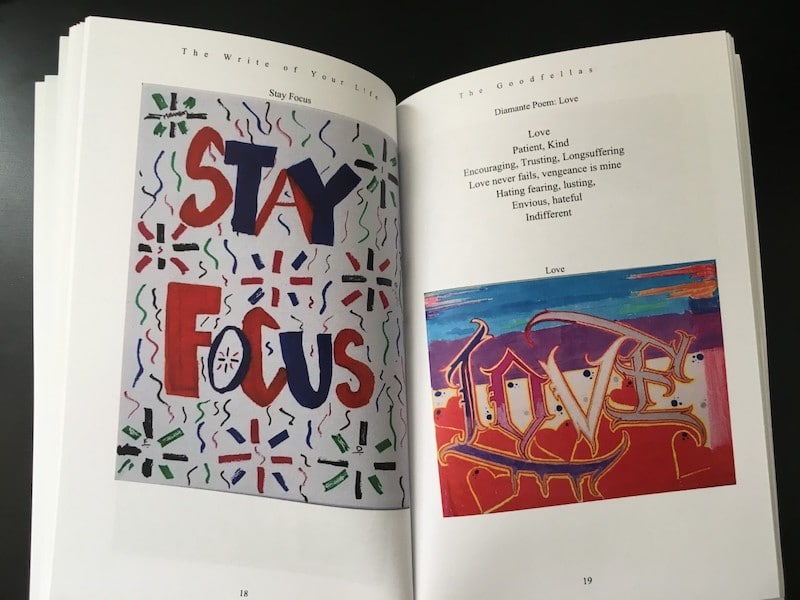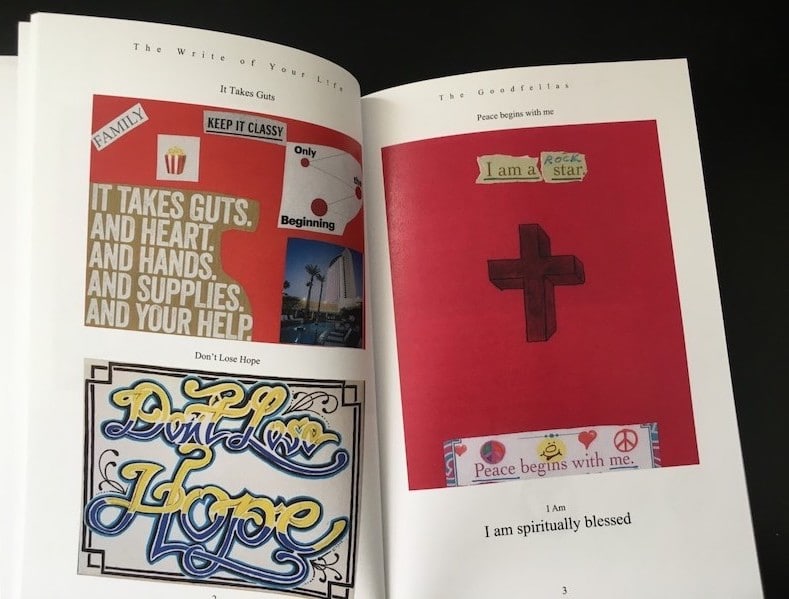 Fundraisers for Art Supplies
Supplying art materials to prison population
Just like family visits and cultural arts programming, access to art supplies came to a grinding halt. These students create paintings, drawings, and murals to express themselves. Creating provides hope, and gives them a sense of purpose in these uncertain times.
The Women Wonder Writers team, led by Director of Development Mackenzie O., launched a fundraiser to bring more supplies into California City Correctional Facility.
This facility alone has 2,000 students who benefit directly from art supplies, and the team is grateful for responsibility and opportunity to continue serving those incarcerated with their cultural arts and restorative justice program. If you're interested, you can donate here.
Trauma-Informed Correctional Care: A Prosecutor's Journey
Bringing art in prisons is but one aspect of trauma-informed correctional care. Becoming conscious of adverse childhood experiences and addressing those experiences with resiliency-building tools is the foundation. Keep reading to go a bit deeper.