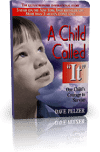 08 Apr

New York Times Bestselling Author Dave Pelzer to Deliver Keynote Speech at Teen Summit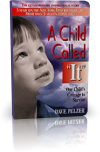 by Debra Postil
RIVERSIDE – Dave Pelzer, New York Times Bestselling Author of A Child Called "It," will kick off April 20th's Stop the Pain Teen Summit with his Help Yourself For Teens presentation.  Dave will offer youth a message of accountability and resilience no matter their past or hardships.  Growing up, Dave was viciously beaten and starved by his mother, an alcoholic and emotionally unstable woman.  She tortured Dave with games that nearly left him dead.  But Dave kept his willpower to survive despite being treated as a slave and a child called, "It."
Stop the Pain is a Teen Summit for youth (ages 12-22) and their Parents, co-hosted by Women Wonder Writers, The Positive Results Corporation and Street Positive on Saturday April 20th from 9-4 p.m. at California Baptist University, 8432 Magnolia Avenue, Riverside, CA (xAdams).  The day will promote healthy dating relationships, internet and social media safety, self-defense and bully-defense, suicide prevention, substance-abuse prevention, sex-trafficking prevention, and stories of resilience alongside panel discussions with real-life survivors.
Register for FREE at Eventbrite.com (Search "Stop the Pain Teen Summit"). Spanish & sign-language sessions will be available.
Don't forget, "Your experiences—the good, the bad, and the ugly–are what make YOU. No person is without conflict – but it is how you deal with those conflicts that determines who you are," Dave Pelzer.  See you at the Summit!