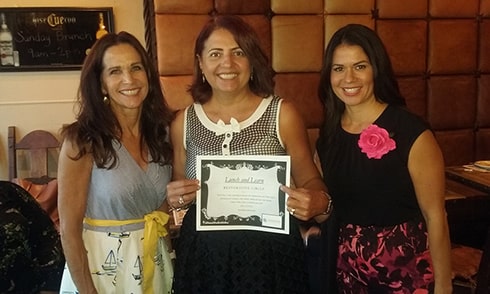 28 Aug

Women Wonder Writers Founder Addresses Local Leaders on Juvenile Justice Reform

TEMECULA—Women Wonder Writers' Founder Debra Mares delivered a message of resilience, emphasizing the two primary development goals of The Write of Your L!fe, "the development of strong and trusting relationships with group mentors" and "the formation of positive attitudes towards fairness and justice," to local nonprofit and education leaders at the Lunch & Learn on Friday, August 24, 2018 in Temecula. The luncheon, catered by La Cocina Grill and sponsored by Collaborative Learning Solutions, began with a restorative circle facilitated by Dr. Debbie Sacks, an Educational Consultant at Collaborative Learning Solutions.

According to WWW Founder & Creator of The Write of Your L!fe Debra Máres, "just seven miles from the luncheon, there are girls sitting in a classroom inside juvenile hall. Research tells us before becoming locked up, these girls on average have been exposed to six traumatic experiences, including being exposed to domestic violence, sexual or physical abuse, trafficking, incarcerated parents, drug abuse, and mental health hurdles."  Ms. Mares, who also works as a county prosecutor, encouraged the attendees to become part of The Write of Your L!fe movement, which gives all girls access, especially those incarcerated, to mentors and a sense of justice.

At the luncheon, guests participated in a giveaway of key components of The Write of Your L!fe.  Deputy District Attorney Evelyn Essengwanger, a Gang Awareness Mentoring Empowerment leader and founder of a girls literacy and empowerment program in juvenile hall won a restorative justice consultation from Collaborative Learning Solutions and stated, "I think I'm going to use it in juvenile hall." Jorge De Leon, a Community Coordinator Presenter with Riverside Area Rape Crisis (RARC), won a guest-writing and poetry anthology package. He stated it would give his "My Strength" and "Be Strong" students the opportunity to publish their own anthology. The remaining luncheon attendees won items from Women Wonder Writers' Growth Kit, which is distributed to girls faced with trauma emphasizing their value, worth, resilience and beauty.

Women Wonder Writers' next Lunch & Learn is set for Wednesday, September 27, 2018 in the High Desert.  Sponsors and venue are being sought for the next event in the Apple Valley and Hesperia Areas.  For information on sponsorships or venue, call Terry (909) 838-9117 or Terry@WomenWonderWriters.com.

Women Wonder Writers™ (WWW) is a 501(c)(3) nonprofit organization with a mission to break the cycle of abuse and victimization through education, empathy and expression.  WWW helps build resiliency in girls, families, schools and communities through its cultural arts events and programs, including The Write of Your L!fe,™ a proven, trauma-informed, resiliency-building curriculum designed to help girls express, overcome and grow. In 2011, WWW was founded by 3 female professionals working in the criminal justice system (2 prosecutors and a paralegal) and has grown from a single-site program to a collaborative network of partners around Southern California.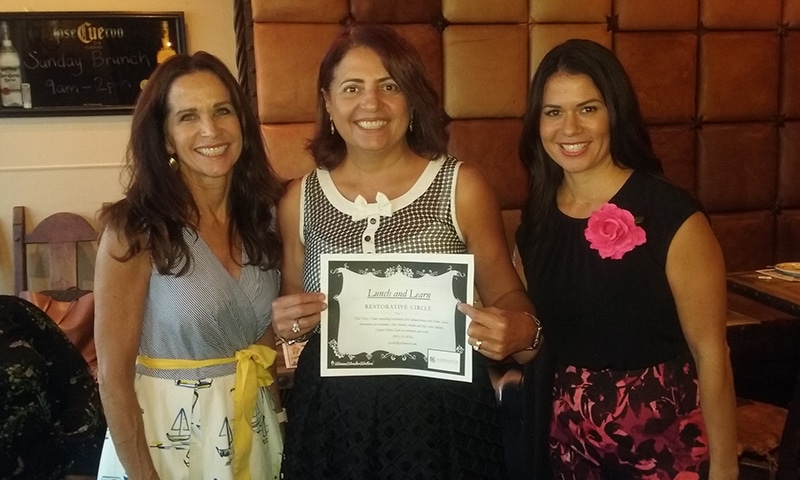 L-R: Dr. Debbie Sacks (Collaborative Learning Solutions); Deputy District Attorney Evelyn Essenwanger; WWW Founder Debra Mares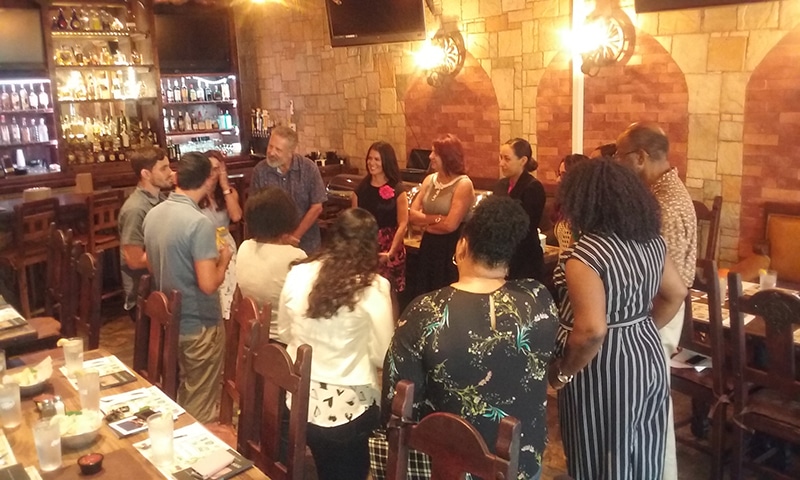 Lunch and Learn attendees in Restorative Circle lead by Dr. Debbie Sacks, Collaborative Learning Solutions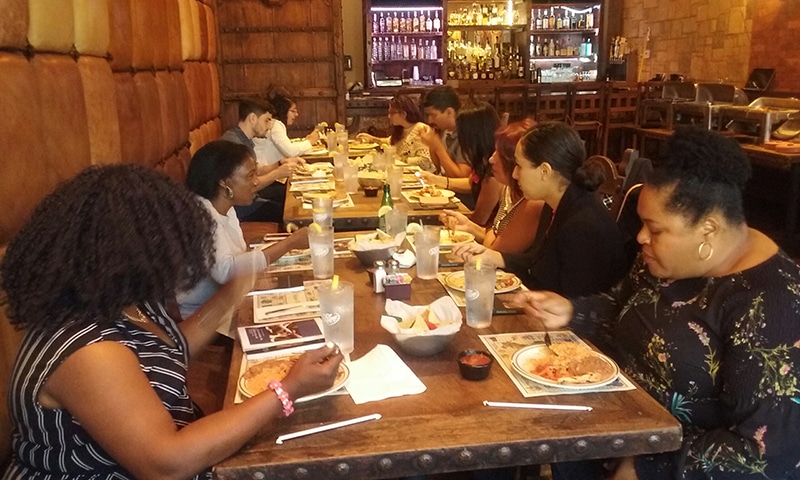 Guests at Lunch and Learn, Aug. 24, 2018 at La Cocina Grill, Temecula, CA.