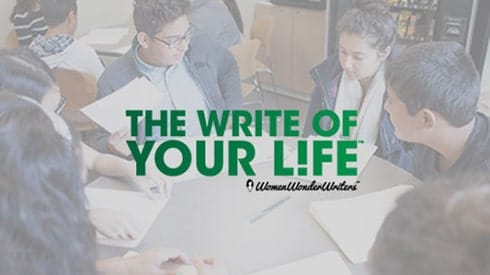 04 Jun

Upcoming Release of WWW/Inlandia Poetry Anthology

RIVERSIDE –After successfully collaborating to bring Stop the Pain Teen Summit to Riverside earlier this year, Women Wonder Writers (WWW) will participate in an Arts Walk event this Thursday, June 6 at Riverside Public Library, where it will release its collaborative poetry anthology with The Inlandia Institute.

Over the past six months, young women from Women Wonder Writers (WWW) have been working with acclaimed author & activist Gayle Brandeis, Inlandia's Literary Laureate.  Ms. Brandeis' efforts are in conjunction with Inlandia Institute's collaboration with WWW, who hosts The Write of Your Life, a 10 week writing, arts and mentorship program in partnership with Operation SafeHouse, California Baptist University, Riverside County Office of Education, Riverside Unified School District, and Riverside County Probation Department.  "Our mission is to empower the youth and the workshops are designed to help our students express themselves.  Gayle and Inlandia have done a beautiful job in helping our youth find their voices and the strength to share their stories.  It was a great collaboration," said WWW Co-Founder and Executive Director Debra Postil.

The Anthology Release of Despite it All, She Will Stand Tall will be held during Riverside Arts Walk on Thursday, June 6, 2013 from 6:30 to 8:30 p.m. at Riverside Public Library located at 3581 Mission Inn Avenue.  It is free of charge and open to the public and the media.  Young women from Women Wonder Writers will provide poetry readings.  Refreshments will be served.  The anthology will be available for sale and proceeds will benefit Women Wonder Writers.  For further information, please contact Info@WomenWonderWriters.com.

Women Wonder Writers is a 501(c)(3) nonprofit volunteer organization, which implements creative writing, arts and mentorship programs for at-risk youth in Riverside County.

The Inlandia Institute is a regional nonprofit literary center, which brings focus to the richness of the region's literary enterprise.  It publishes high-quality regional writing in print and electronic form, presents free public literary programming, provides creative literacy programs for children and youth, and holds creative writing workshops for teens and adults.