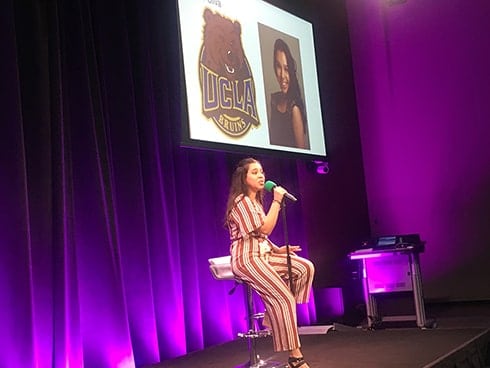 03 Apr

UC Students Join Forces to Halt the Sexual Assault at Local Spoken Word Event Set at Riverside Artswalk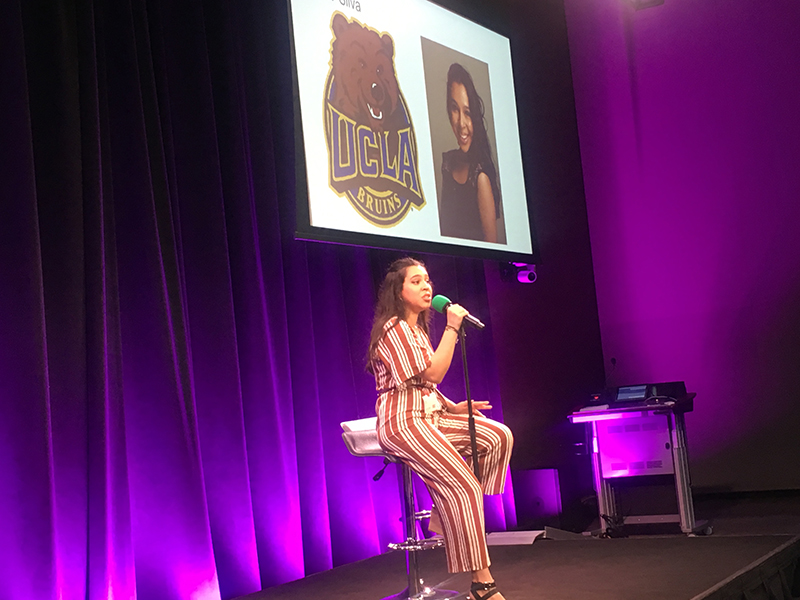 UCLA Jazz Vocalist Emily Silva performing at Google LA during Her Stories in April 
RIVERSIDE – University of California at Riverside (UCR) and Los Angeles (UCLA) students have joined forces to team up with local Riverside nonprofits to shine light on and combat abuse to our young women and women at Halt the Assault, a spoken word event set at Riverside Public Library at Artswalk this Thursday, April 4, 2019.  This event, hosted by Women Wonder Writers in partnership with Riverside Area Rape Crisis Center, Inlandia Institute, Daughters Lives Matter and Street Positive during National Sexual Assault Awareness Month, will be kicked off with a lyrical performance by a UCLA female jazz vocalist and feature local male spoken word artists, emcee'd by local media host Wallace J. Allen IV, the publisher of Westside Story Newspaper and Host of Empire Talks Back Radio.
During an otherwise busy time of school year, amidst final exams and spring break, UC students have put school on pause to focus on Thursday's event. UCR students, who have been in the planning stages since January, are spreading word around campus about the event and launched an art and poetry contest; winners will be announced at the event.  The support stretches 60 miles west to UCLA.  Emily Silva, a first-year Jazz Vocalist at the UCLA Herb Alpert School of Music will kick off the event with a lyrical performance. Emily who has been singing for the past fifteen years recalls her favorite musical memories to include singing at both the 84th Annual Academy Awards and Aerosmith's ESPN E:60 Tribute To The Boston Bombing with The Southern California Children's Chorus. Last year, Emily was recognized as finalist in the OC Varsity Artist of the Year competition as commercial vocalist.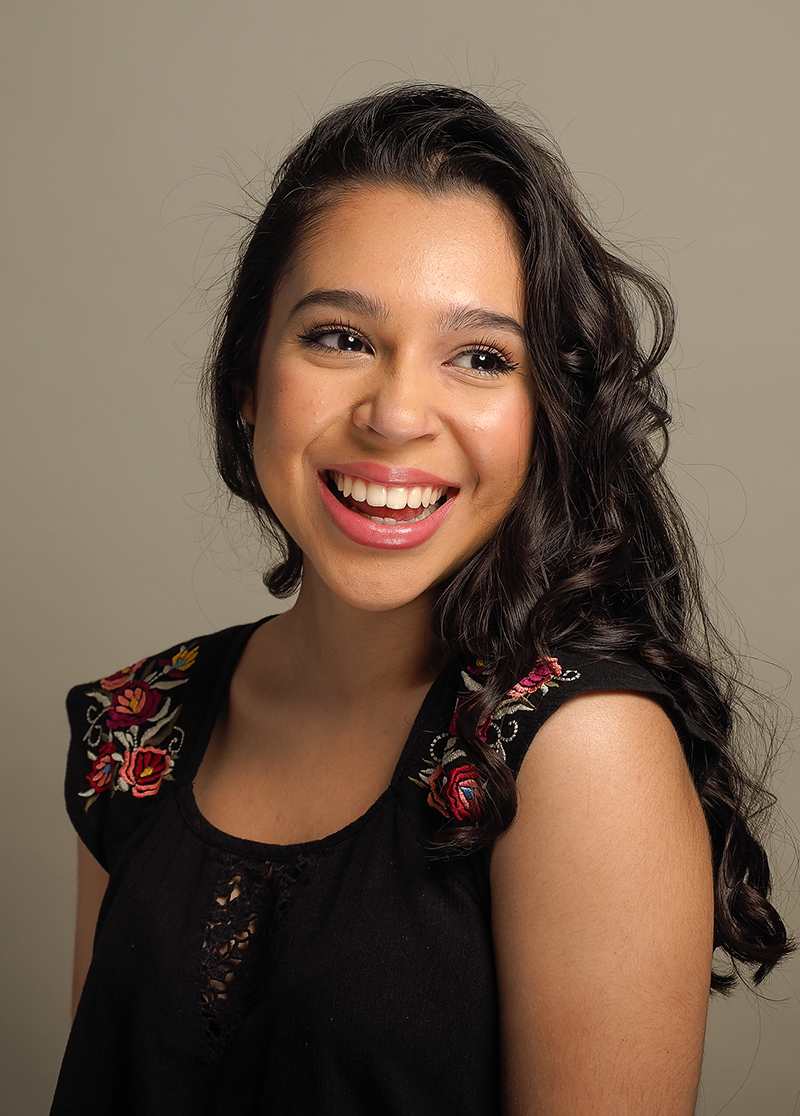 Emily Silva, UCLA Jazz Vocalist, set to perform at Halt the Assault
Ms. Silva stated, "it is extremely important to build safe communities to combat sexual abuse against women. As a young woman, I believe that the effects of sexual assault are destructive in that it affects our ability to believe we are worthy of greatness. We have the responsibility as strong women to rise above these events into victory; wonderful organizations such as Hault the Assault help bring about a safe space that is essential in combating the violence of sexual assault, and I am thrilled to be here as an extension of their healing hand."  Ms. Silva selected to perform Rise by Katy Perry because the message of the song is about the resilience in rising above adversity into victory.
"The momentum of any great art and social change movement comes when individuals like these students and the community come together and bring their artistic talent to send a strong message," said UCLA alumni Debra Máres, Founder of Women Wonder Writers. The students are asking the community and local leaders to do the same by showing up on Thursday, during Riverside Artswalk.
In addition to Ms. Silva and the winners of the Halt the Assault poetry contest, spoken word artists set to perform during the 1 ½ hour show include Yaw Kyeremateng, who was named the 2018 Outstanding Coach of the Year at the American Forensics Association National Individual Events Tournament.  Yaw, who immigrated to the U.S. from Ghana in 2007 to attend college and once had to speak with a pen between his teeth to improve his articulation states, "The more passionate you are and the more fun you have, the better you will do," when it comes to public speaking.
Coach Sean Smith is also set to perform as a spoken word artist at Halt the Assault. Smith is highly passionate about creating, facilitating and being both a leader and an active participant around the conversation of sexual assault and trauma.  Smith spent nine years in probation and public education and the last 13 years as a life coach, mostly for women still haunted by trauma well into their adult years.  His relationship with his own mother was impacted by her trauma, which was the focus of his recent one-man-play, "I Do, Mom." For Smith, "It's not only about raising awareness, but it's about what needs to be done to heal both the women who are the victims of the violence as well as the men who are abusing, so we can finally stop the cycle."
Inlandia is a nonprofit literary agency recognizing, supporting and expanding literary activity in all of its forms in the Inland Empire by publishing books and sponsoring programs that deepen people's awareness, understanding, and appreciation of this unique, complex and creatively vibrant region.
Riverside Area Rape Crisis Center, founded in 1973, is a nonprofit organization which has been a visible presence and resource for the victims of sexual assault and their families during a particularly traumatic time in their lives.  Over the years, the Center's service areas, program staff, and volunteer base have expanded to better meet the needs of the communities served throughout Western Riverside County.
Daughters Lives Matter is a social movement across the nation advocating the importance of building "healthy" father/daughter relationships in order to provide for girls' and women's education attainment, victimization prevention and poverty avoidance.
Founded in 2011 by three women working in the criminal justice system, Women Wonder Writers (WWW), a 501(c)(3) nonprofit, builds resiliency in youth, schools and communities through its cultural arts events and programs, including The Write of Your L!fe, a proven curriculum to help girls ages 14-17 safely express, overcome and grow.
Halt the Assault will take place on Thursday, April 4, 2019 from 7:00 p.m. to 8:30 p.m. during Inlandia's Literature on the Lawn Event in front of the Riverside Public Library located at 3581 Mission Inn Avenue, Riverside, California 92501. Attendance is free and open to the public. Winners of an art and poetry contest around the topic of sexual assault prevention will be announced at the event. Submissions are being accepted through March 25, 2019 online. Pledges ($10 each) can be made to help the event reach its 1,000 Ribbon at the Mic Campaign by visiting its online campaign page, which will benefit programs for children impacted by sexual assault, including WWW's The Write of Your L!fe, a social-emotional literary arts curriculum. For more information, to become a sponsor, or participate as a spoken word poet, contact Terry Boykins at (909) 838-9117 or Terry@WomenWonderWriters.com or visit: WomenWonderWriters.com.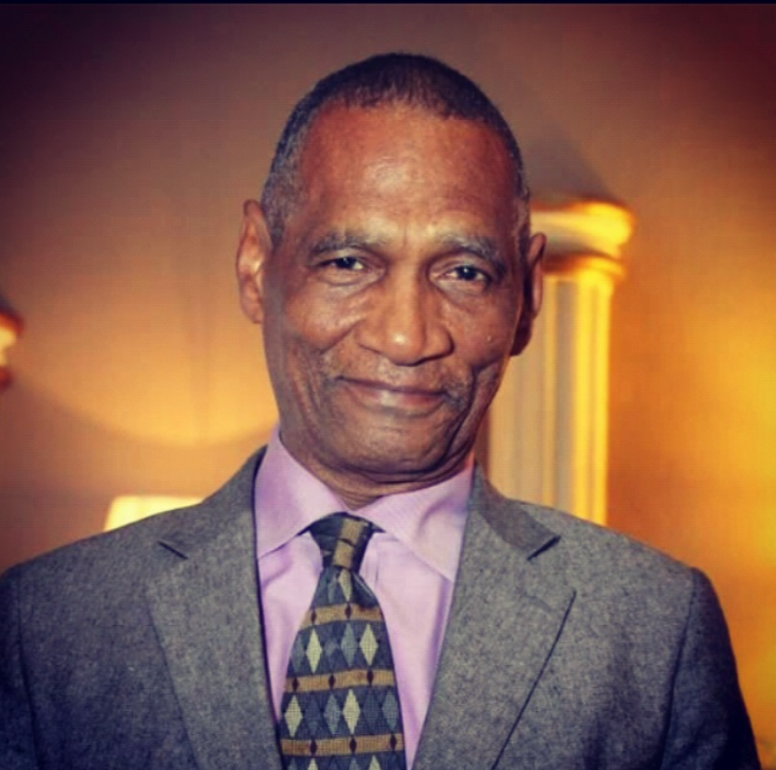 Wallace J. Allen IV, publisher of Westside Story Newspaper, set as Halt the Assault Emcee
Coach Sean Smith, set to perform at Halt the Assault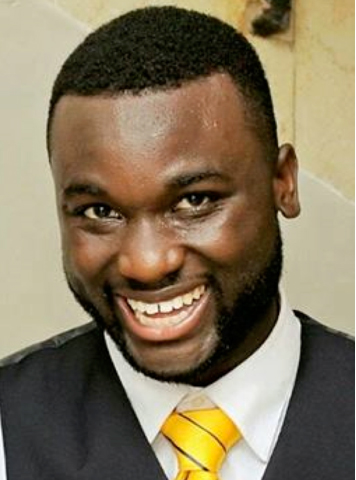 Yaw Kyeremateng, Concordia Irvine's Director of Forensics, Halt the Assault Spoken Word Artist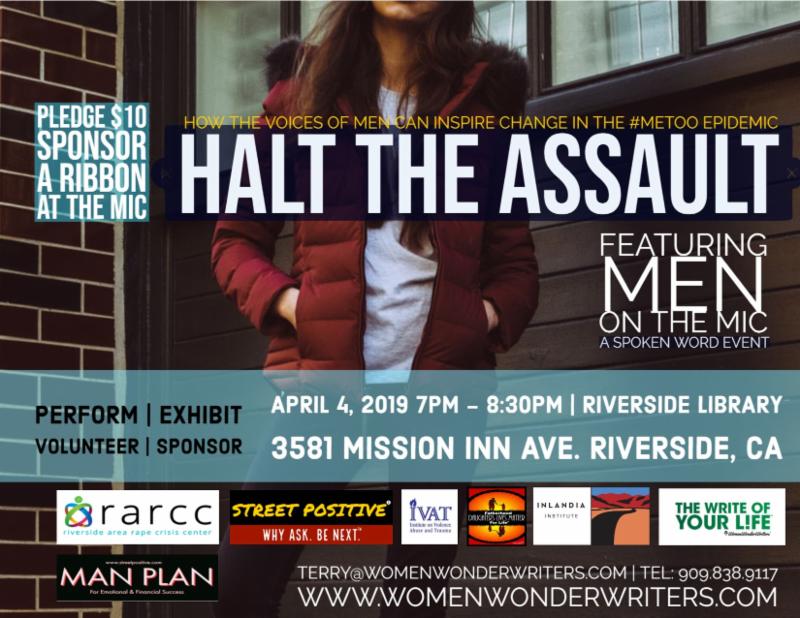 PLEDGE $10 FOR RIBBON AT THE MIC