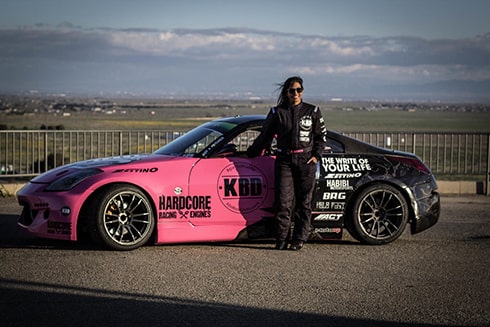 12 Apr

Top Female Pro-Am Series Drifter Joins Art of Fatherhood to Inspire Girls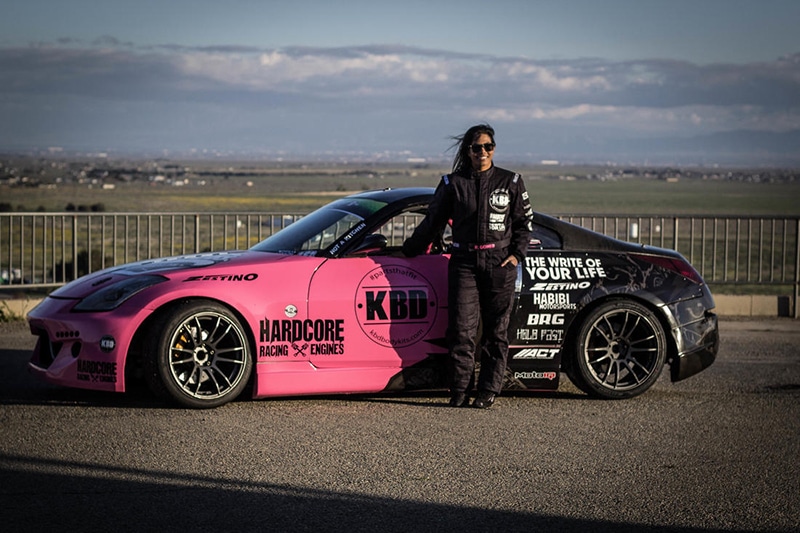 Professional women in non-traditional careers like Rathyna Gomer are set to attend Art of Fatherhood:™ Daddy-Daughter Paint Date & Expo Saturday April 29, 2017 at Flabob Airport in Riverside. As a top female drifter, Rathyna currently competes in drifting in the ProAm series and is looking to earn her professional competition license for Formula Drift Pro2.
What makes Rathyna unique? Her passion for education and dedication to the community! Not only has she spent the last six years refining her skills as a driver, but she has managed her time outside of the track to earn two Bachelor's Degrees and a Master's in Business Administration. She also is very active in the non-profit sector including working with Women Wonder Writers (WWW) and uses her experiences to inspire teenage-aged girls to reach their full potential. She also uses her free time to volunteer at fundraisers and community events.
Join us on April 29th to meet Rathyna, along with other female professionals in non-traditional careers as you paint your masterpiece.
Register to attend and/or become a sponsor or exhibitor at this multicultural family event offering outreach to fathers with daughters ages 7-18. The event is open to the public!
Accomplished artists and instructors will be assisting attendees to create their own masterpiece to take home, along with guest speakers, elected officials and community leaders. There will be The Write of Your L!fe™ Essay Contest focused on fatherhood impact, giveaways, drawings and an aviation showcase.
Why do Daughters' Lives Matter?
71% of high school dropouts come from fatherless homes, 63% of youth suicides are connected to fatherless homes, 71% of pregnant teens lack a father, and American children from fatherless homes are the most vulnerable to being trafficked. Additionally, issues of promiscuity, poverty, drug and alcohol use, as well as teen pregnancy are identified as high-risk areas when fathers are absent from a daughter's life.
Together we can provide support in helping to build healthy daddy/daughter relationships. If a father doesn't spend time with his daughter, someone else will. We guarantee it!
Visit WomenWonderWriters.com for more information.