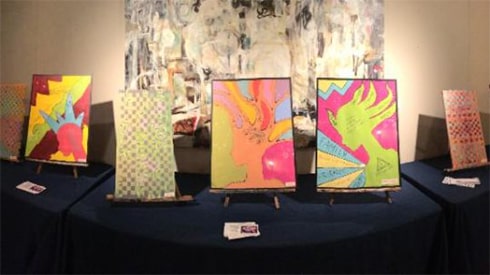 15 Jun

Local Youth Art Show Debuted at Riverside Art Museum

RIVERSIDE ~ Women Wonder Writers (WWW) unveiled its newest art collection, Authentic Visions, at the Riverside Art Museum (RAM) during Artswalk on Thursday, December 4th. An estimated 600 people attended Artswalk, where the exhibit showcased mixed media work created by local youth participating in WWW's programs under the direction of WWW Art Instructors Judi Randolph and Joan McCullough. The artwork will be on display at BREAK Teen Trafficking Event January 17, 2015 at California Baptist University to registered attendees.

Over 30 pieces of artwork were displayed in Authentic Visions, which was developed by Riverside based artist Judi Randolph and is a compilation of three projects implemented in connection with WWW's The Write of Your L!fe after-school program. The compilation includes The Authentic Self, painted silhouettes with self-expressive writings designed to help youth discover who they are at their core, Perspectives, two paintings woven together to create a new image, designed to motivate youth to value their beauty and diversity, and Book/Cover, a three dimensional piece designed to help youth to eliminate stereotypes.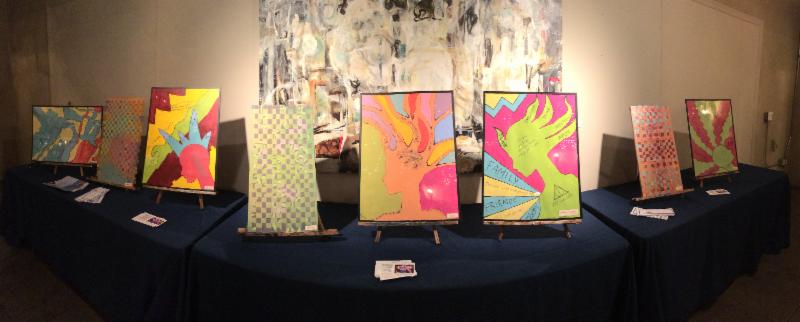 Authentic Self & Perspectives displayed Dec. 4, 2014 at Riverside Art Museum.
Art show attendee and Norco resident Linda Paul commented, "You can just feel the emotions coming from the artwork. It's very moving." WWW Executive Director Debra Postil stated, "We believe it's important for our students to have an opportunity to showcase their artwork and it's important for the public to be aware of issues facing our youth. We are thankful to our collaborative partners, including Path of Life Ministries, Riverside Art Museum, Riverside County Office of Education, Southwest Juvenile Hall, Riverside Department of Probation, Riverside Youth Accountability Team, Riverside District Attorney's Office, Riverside Sheriff Department and California Baptist University Sociology & Forensic Psychology Programs for giving our students this meaningful opportunity." WWW Art Instructor Judi Randolph stated, "It is a pleasure and honor to work with these girls participating in WWW's The Write of Your L!fe program. Their work is consistently surprising and thought provoking."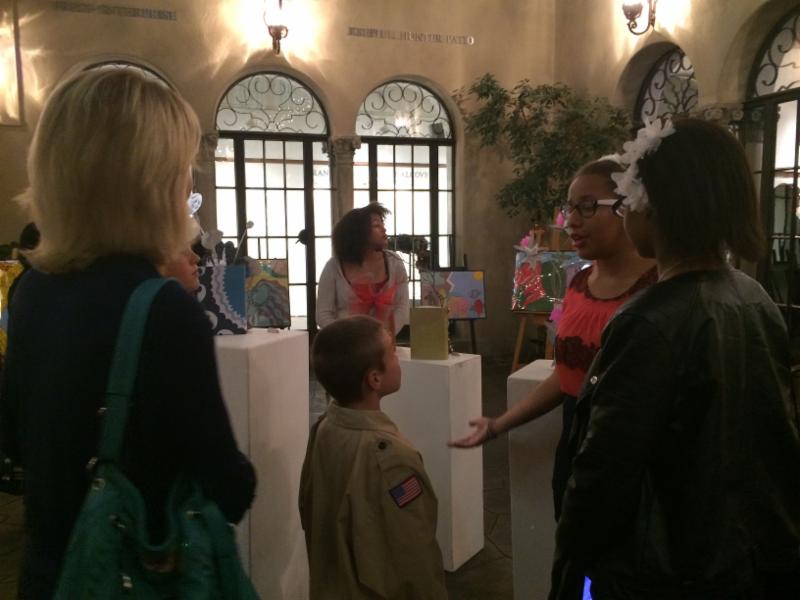 Women Wonder Writers (WWW) is a 501(c)(3) nonprofit organization reaching at-risk youth with creative intervention and mentorship programs. WWW's mission is to break the cycle of victimization and transform the juvenile justice system. WWW's programs are hosted at sites including probation centers, juvenile hall, transitional residences, group homes, domestic violence resource centers, schools and community centers.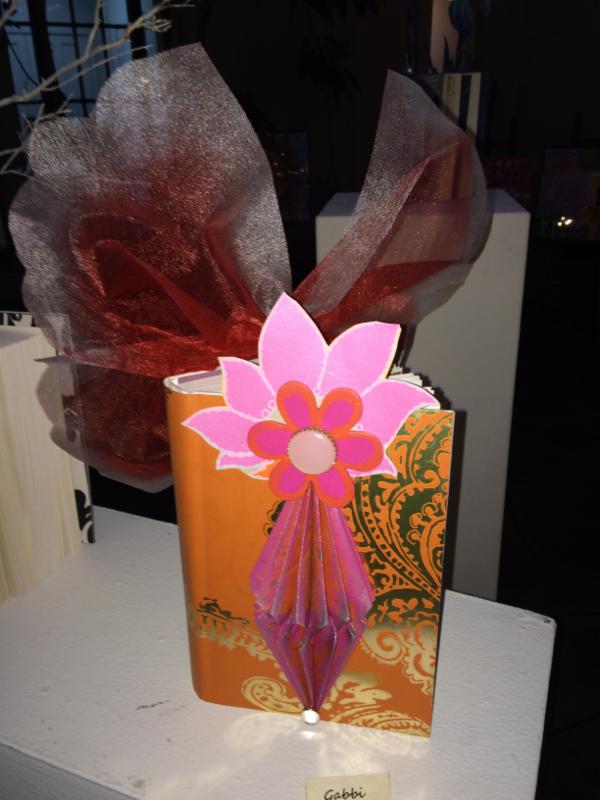 WWW youth artist discussing exhibit with Boy Scout attendee.
Authentic Visions will next be displayed to registered attendees on January 17, 2015 from 9 to 3 p.m. as part of BREAK Teen Trafficking, a free community event for youth, parents, educators and mentors, which will tackle sex trafficking in the Inland Empire. BREAK Teen Trafficking was created by WWW, will be co-hosted by WWW, California Baptist University (CBU), CBU Conference & Events, CBU Sociology & Forensic Psychology Programs, Big Brothers Big Sisters of the Inland Empire, and Street Positive, and take place at California Baptist University, located at 8432 Magnolia Ave., Riverside, California Saturday Jan. 17, during Human Trafficking Prevention Month. The exhibit will be open to registered attendees; the public and the media are invited to attend. For further information, contact Kathy Ediss at (951) 532-3280. For further details about BREAK Teen Trafficking or Women Wonder Writers, visit WomenWonderWriters.com.